Welcome to the Twin Mirror Wiki
Twin Mirror the video game from Dontnod Entertainment
Lose yourself in a rich, intricate storyline anchored in the gritty reality of small-town America. As his investigation progresses, Sam will uncover a web of intrigue that winds through Basswood's evocative locations and draws in its colorful residents.
Every decision, every interaction, every discovery will influence the direction of Sam's investigation and ultimately determine how much of himself he's willing to sacrifice.
There are no right or wrong answers – just follow your instincts and values to complete your story.
Content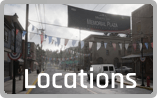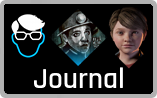 Available on PC and Consoles
Discussions
Twin Mirror Wiki has a place for getting to know each other and to talk about Twin Mirror in our discussions.

Whether you are here to start editing or to chat with fellow "Sams", you are welcome to sign up for an account!
Unofficial Discord